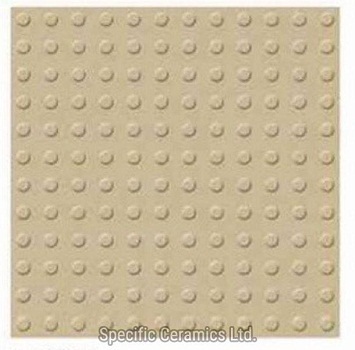 The parking tiles are the tiles which are used for parking purposes and can bear heavyweight and pressure of all types of vehicles. They also resist to the extreme climatic conditions. There are a number of designs and variety of material used in the making of parking tiles. Nowadays, the digital parking tiles are in high demand. The digital parking tiles are made up of the ceramic material and include digital designs. The digital parking tiles are available with different variety of material and designs.

One such design is the ivory digital parking tiles. These tiles come in different patterns such as ivory tab digital tiles, ivory rock tiles, ivory dot parking tiles, ivory blend digital parking tiles. The ivory dot digital parking tiles have ivory color printed with the digital dots. These ivory dot digital tiles are used for tiling in the parking areas.

Uses of the Digital Parking Tiles

The parking tiles are ideally used for the parking areas of commercial and residential buildings. These tiles are precisely processed using the premium quality ceramic and other allied material. The ivory dot digital parking tiles tend to give a perfect looking for those looking to remodel the outdoors. They gave a perfect solution for the outdoors or parking areas. The fine quality material used by ivory dot digital parking tiles manufacturers make them to bear heavyweight pressure of the vehicles without any damages.

They are the best alternative for flooring of the areas that are wet in nature as they are moisture resistant. They can also be used in areas of heavy footfall.

Specifications

The parking tiles are generally available in square shape with a size of 400 mm x 400 mm. the thickness of each tile ranges up to 11.5 mm. They come in different packaging such as carton box, corrugated box, cardboard box, metal sheet box etc. Each box contains 5 numbers of pieces.

The ivory dot digital parking tiles suppliers provide a wide range of tiles. They aim to provide the customers the tiles of their choices and the design and style they prefer. The tiles offered fit to the needs of all the customers.

Features and Benefits of using Digital Parking Tiles

The ivory dot digital parking tiles are strong and durable in nature because they are made up of best quality material. They work great in watery areas as they are water resistant in nature. They are long lasting and can withstand with all kind of climatic conditions. These are cost effective as once used they work for years. They are resistant to stain. They are also acid resistant, anti bacterial, heat resistant. They are anti skid tiles for preventing slip and fall and available in variety of designs.
The perfect finishing of the tiles makes them more attractive in nature. The digital parking tiles are very easy to install and do not require any special skill. It is one of the easiest things to do.

The parking tiles are made with the most advanced techniques and machines of experienced experts giving them a widely loved classy look and perfect finish with soft texture and intricate designs. The customers are offered tiles made out of finest grade of material. They not just give a stylish look but also provide safety to the outdoors.